Filter by Category
Enrichment Programs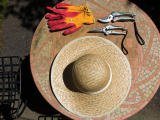 Protect What Matters most: Life Insurance made Simple
with Mark Church

Dec 5, 2023 at 6 pm
Do you truly understand life insurance? Our expert, Mark Church will help you understand the principles of life insurance and how it can protect what truly matters most to you. The class will also help get you on the right path to a more secure future.
Family Holiday Art Night
with Staff

Dec 7, 2023 at 6 pm
Parents, bring your kids for a night of arts and crafts celebrating the Christmas, Hanukkah, or Kwanzaa holiday season! All ages are welcome and all art supplies are included. Pre-registration is required!